10 Best Boss Themes In The Legend of Zelda
The Legend of Zelda has some of the best songs from Nintendo's games and some of the most well-known bad guys and bosses.
Even though there are a lot of bosses in The Legend of Zelda games, they can sometimes be overwhelmed by how tricky and fun each fight is. This means that many fans won't be able to hear some of the most famous boss songs from The Legend of Zelda games.
Even though there are a lot of bosses in The Legend of Zelda games, they can sometimes be overwhelmed by how tricky and fun each fight is. This means that many fans won't be able to hear some of the most famous boss songs from The Legend of Zelda games.
Goht – Majora's Mask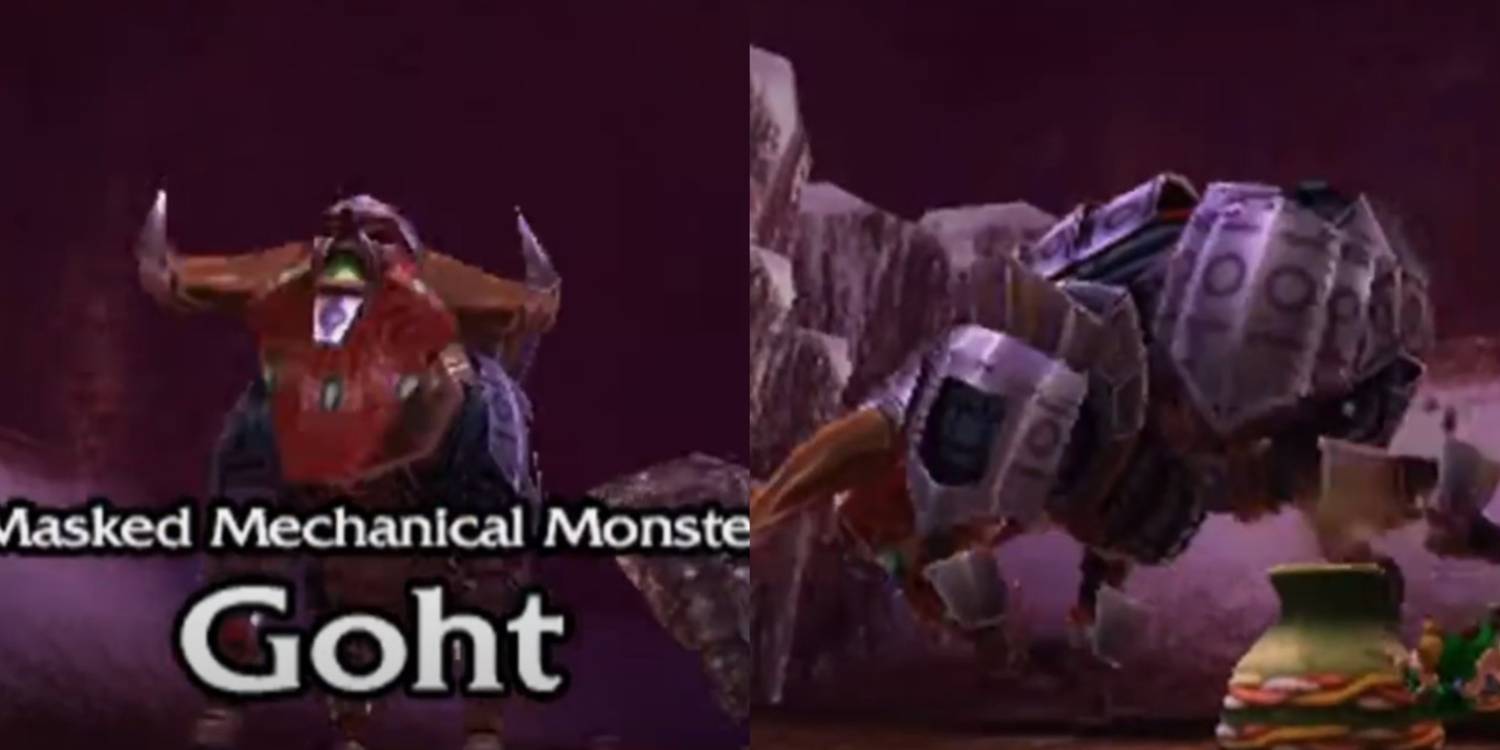 The idea of Goht is set up so that players feel like they are on the run. This theme can be understood and read in a way that makes you think of a chase. The steady and consistent beat of the backing track makes it sound like a gallop.
Even though the song isn't just for the boss, many Zelda fans agree that it can only be connected to Goht. The boss fight is one of the most famous in the whole series, and it's a different kind of battle that most Zelda games don't usually have.
Ghirahim – Skyward Sword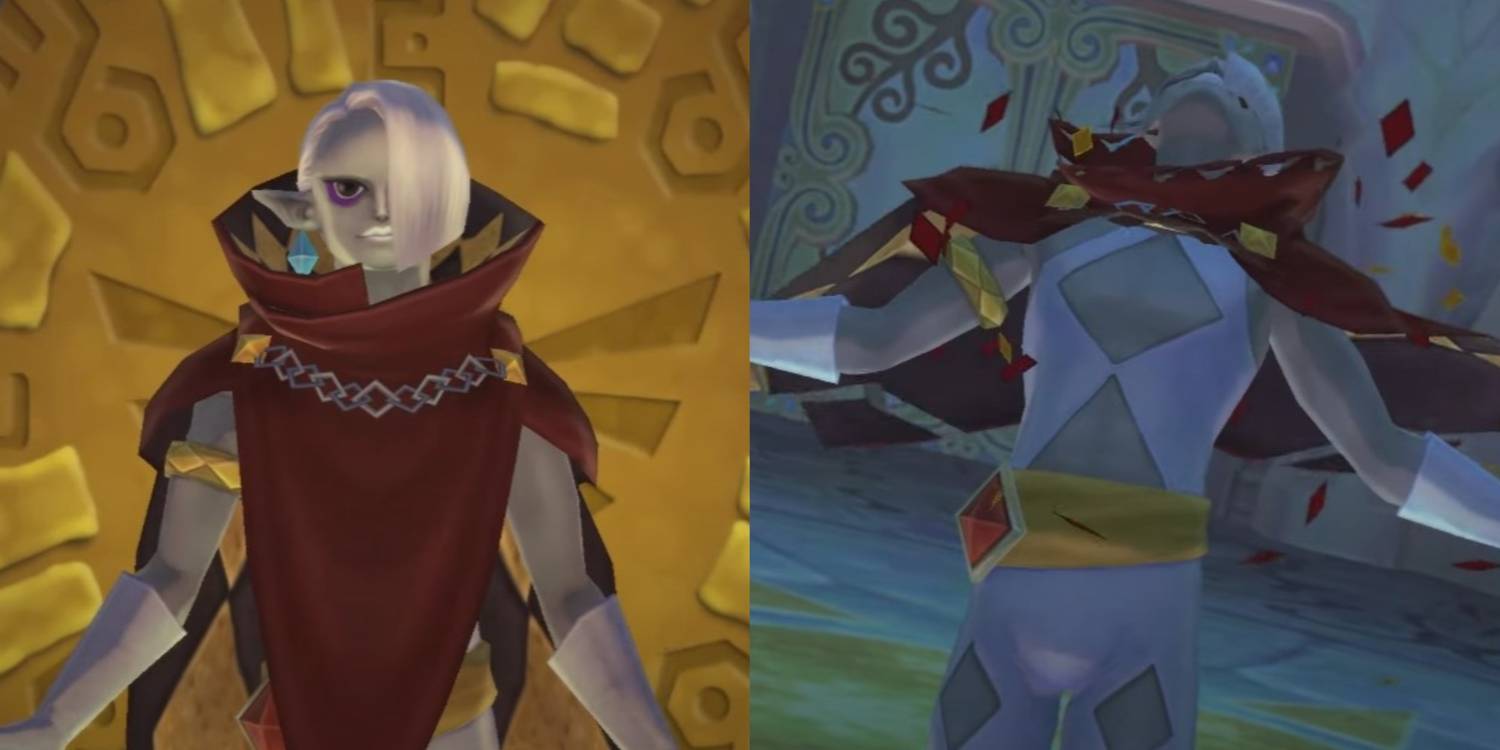 Ghirahim is only scary, and the theme fits perfectly for a boss that Link has to fight over and over again. The theme also has a sneaky feel to it, which goes well with Ghirahim's arrogant and strange attitude as he struts towards Link each time.
Not only does his theme stand out because he is the first boss in the game, but he also teaches you how to fight with motion controls in Skyward Swords. His theme makes him seem like a scary enemy, and even when he first shows up in the game, less skilled players can beat him up.
Fyrus – Twilight Princess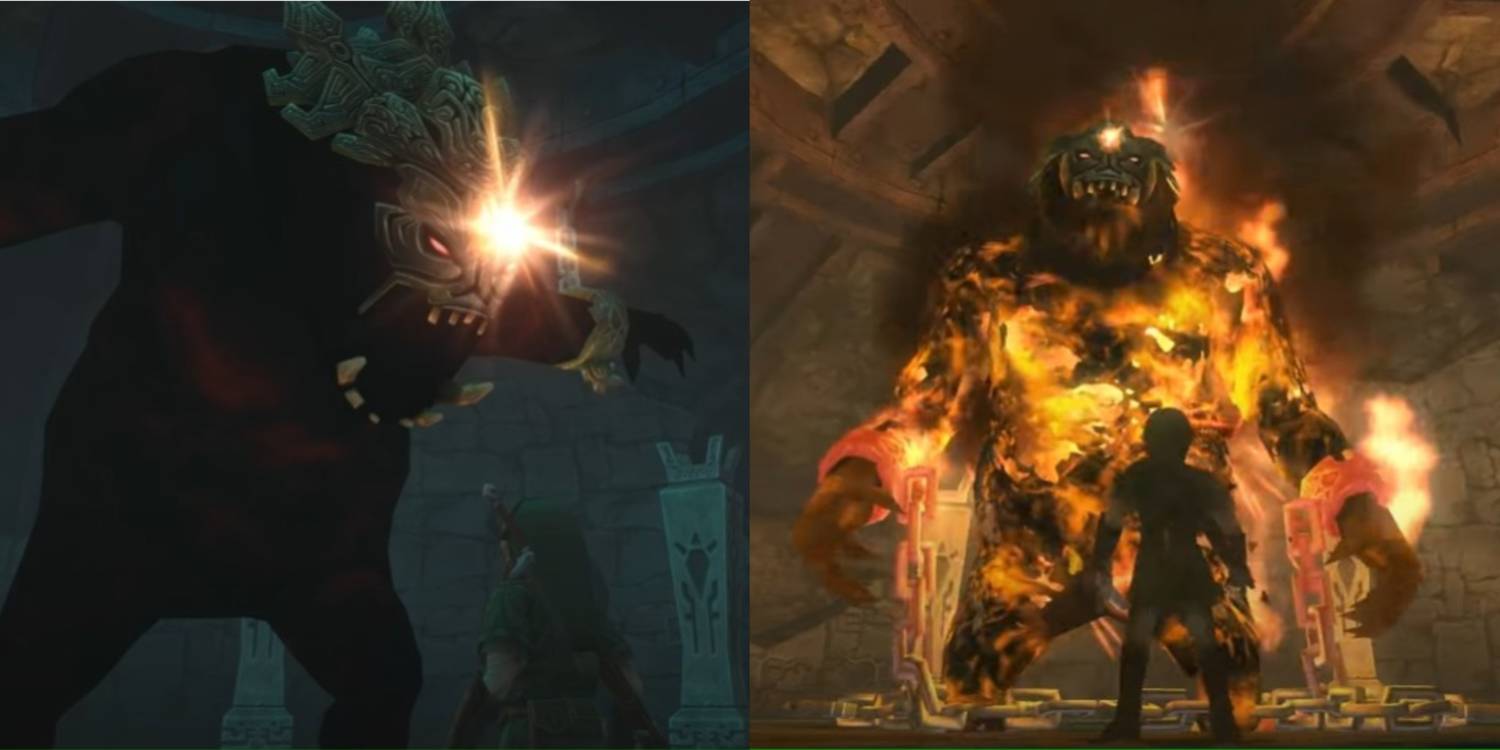 After the Goron Patriarch, Darbus, is changed into Fyrus when he goes into the Goron Mines to check on the fused shadow, Link must follow in his tracks to free Darbus from the power of the fused shadow. As a somber choir starts to sing, Fyrus opens his eye and fires himself when he sees Link. This lets his huge arms go.
This theme moves very quickly, and players will be on the edge of their seats as Fyrus tries to get closer and give damage. Even though Fyrus is not a hard boss by any means, the fight is intense and memorable because of his theme.
Majora's Mask (Majora's Mask)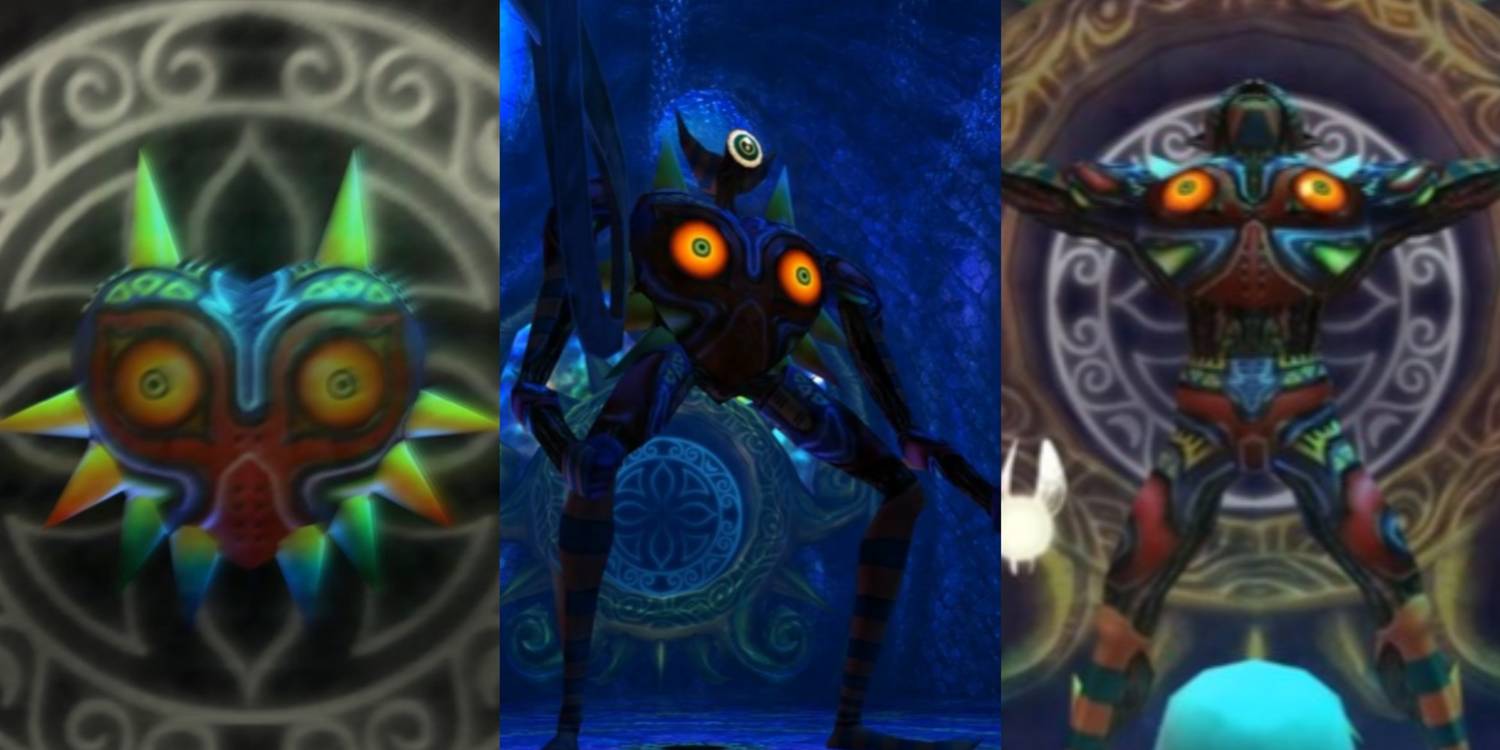 Majora's Mask has a story that is almost as bad as the end of the world, and it puts a lot of stress on time as a major enemy. This creates a dark atmosphere that is brought to a head in the final boss fight. There are three parts to the fight to save humanity from Majora, and each part has its own music. The first is the saddest, almost making players feel bad for Majora and giving them a false sense of safety.
The second part of the game is very different. It has a fast-paced, mostly musical soundtrack that shows how scary Majora's Mask is. The third theme is the most exciting and wild of the three. This last phase is a great example of how hard Majora tried to kill Link for good. Majora's Mask uses a crazy theme to launch its most powerful attacks and techniques. This is where players can fully understand how strong Majora's Mask is.
Morpheel and Argorok (Twilight Princess)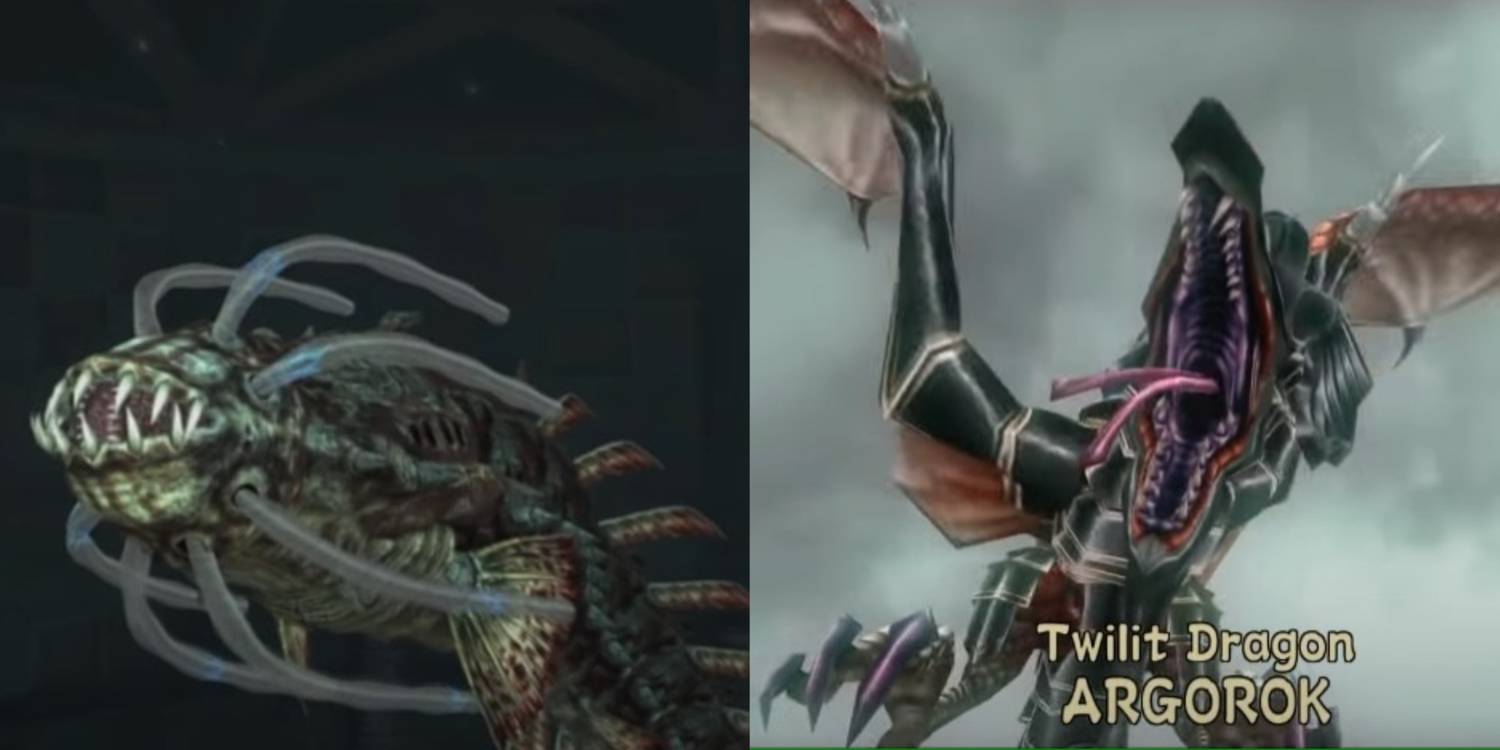 In Twilight Princess, the boss theme for Morpheel and Argorok is the same, and the music for their fights gets more intense from the time the player first sees each boss. As the theme builds up, it changes into a loud, low-pitched piece that explodes. They can't get out of this fight by dancing.
When fighting Morpheel or Argorok, the player is locked in an arena underwater or on a high hill in the sky. The theme is designed to make the player feel scared, alone, and small, which makes sense given that Morpheel and Argorok are much bigger than Link. Both bosses need the same kind of fighting and strategy to beat, so it makes sense that they would have the same theme.
Molgera (Wind Waker)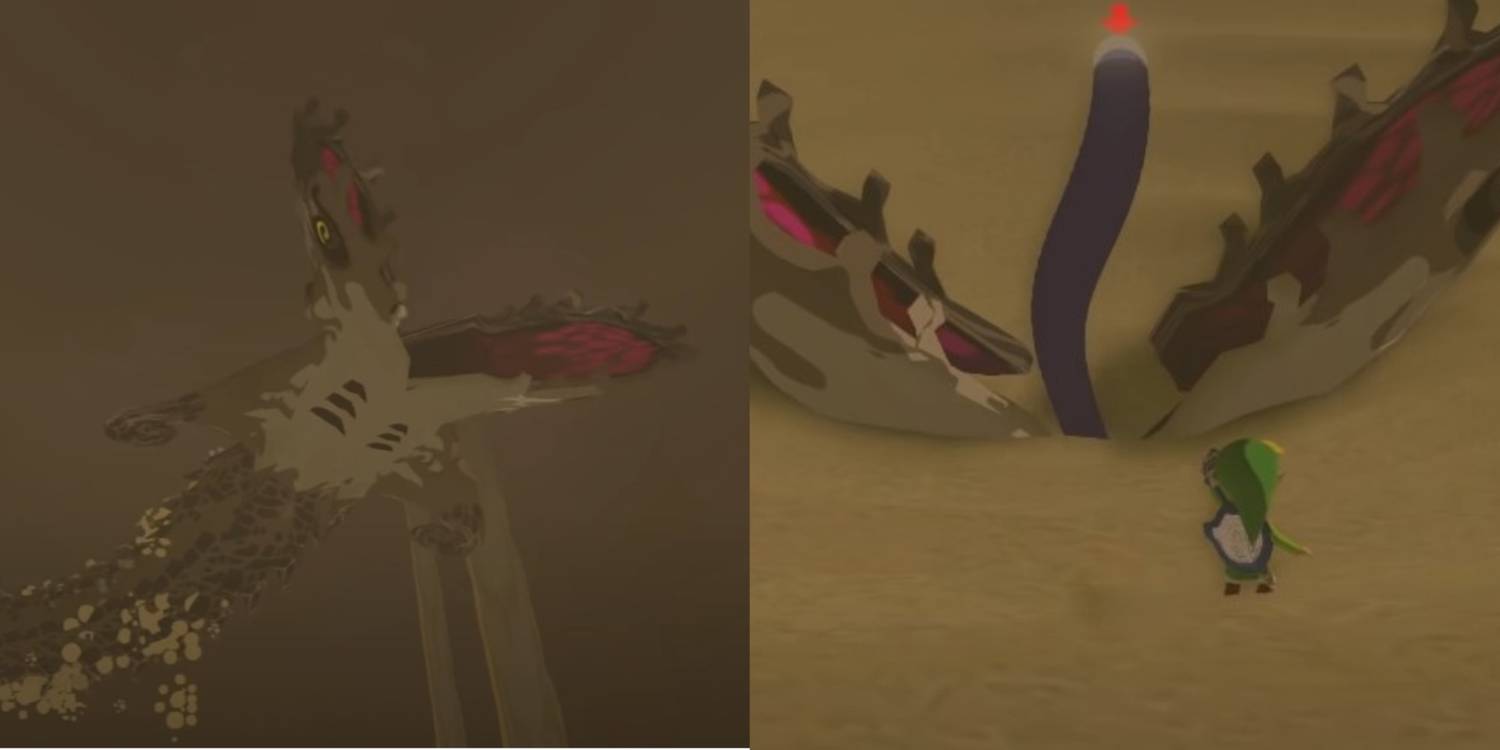 As Link walks into the last room of the Wind Temple, sand starts to fall from the ceiling. Molgera comes out of the sand as the sand slowly fills the room. This theme is fast, just like the fight between Link and Molgera in a pit of falling sand that doesn't seem to be slowing down.
Even though the boss isn't hard in any way, the upbeat music helps players keep going when they're in the middle of a fight. Players will nod their heads as they kill Molgera in its area and give Master Sword its full power back.
Puppet Ganon (Wind Waker)
The very chaotic theme of Puppet Ganon's fight fits perfectly with its many stages. In his first stage, he is a puppet on lines that players must cut with a boomerang. So they can shoot a light arrow at his weak spot. In this phase, the music fits exactly with how Puppet Ganon's puppet moves. In his second phase, he changes into a spinning spider, and players have to figure out when it will come down by looking at shadows on the ground, dodging, and hitting its weak spot.
This phase's theme is more dramatic than the first, and as Puppet Ganon gets more strikes. Players will feel that the stakes are getting higher. In his last phase, Puppet Ganon changes into a snake-like creature. This is probably the best and most chaotic part of the whole fight. In this final phase, Puppet Ganon's snake form moves faster after each successful hit. This can make his movement more dangerous and hard to predict. If players can't change their strategies quickly enough to hit him at the right time.
Koloktos (Skyward Sword)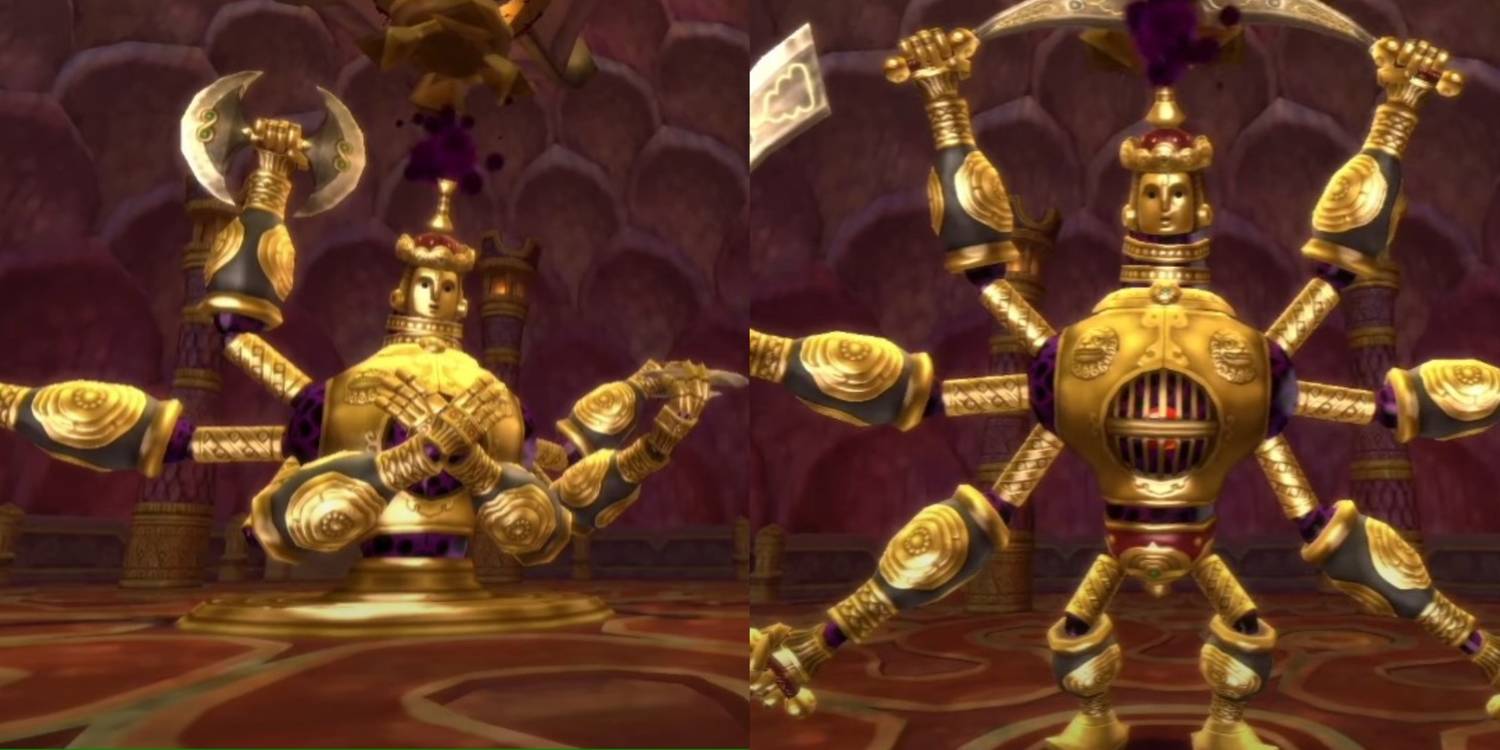 Koloktos is not only one of the best boss battles in the entire Zelda series, but it also has one of the best songs. As soon as the theme starts, players are put right into the fight. And they have to use the whip to rip off their arms.
In the second part, after Koloktos has done a lot of damage. It gets up off the ground and starts walking on two legs. With this newfound flexibility, the theme itself gets faster, just like Koloktos. Players get to fight for a long time against one of Zelda's coolest bosses, who has better movement, six swords, and a faster theme.
Zant (Twilight Princess)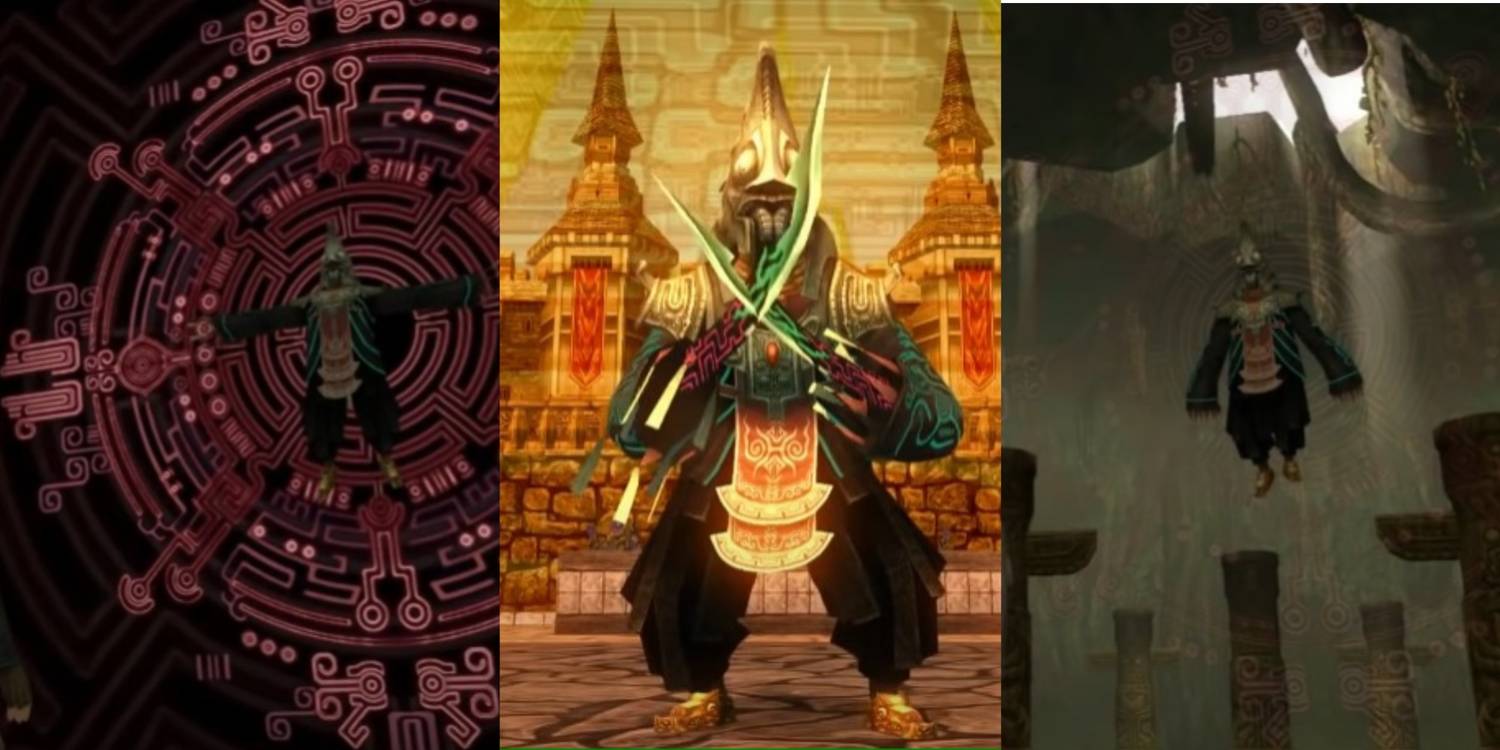 The fight between Zant and his enemies was a mess. With the theme switching between places the player has already been to, they can go back to each one. Each place has a different theme. And the original music of the caves is changed to sound scarier and more intense. Players also have to beat Zant with the dungeon weapon that goes with each part of the battle. This makes the fight very interesting and fun.
Throughout the story of Drive Mad, Zant's cold, stoic attitude has made him seem like an unstoppable force. However, in this fight, players see a completely different side of him. Zant can't hold back his crazy anymore, so in one of the most creative boss fights ever. He lets it all out at once.
Ganondorf (Every Zelda Game Iteration)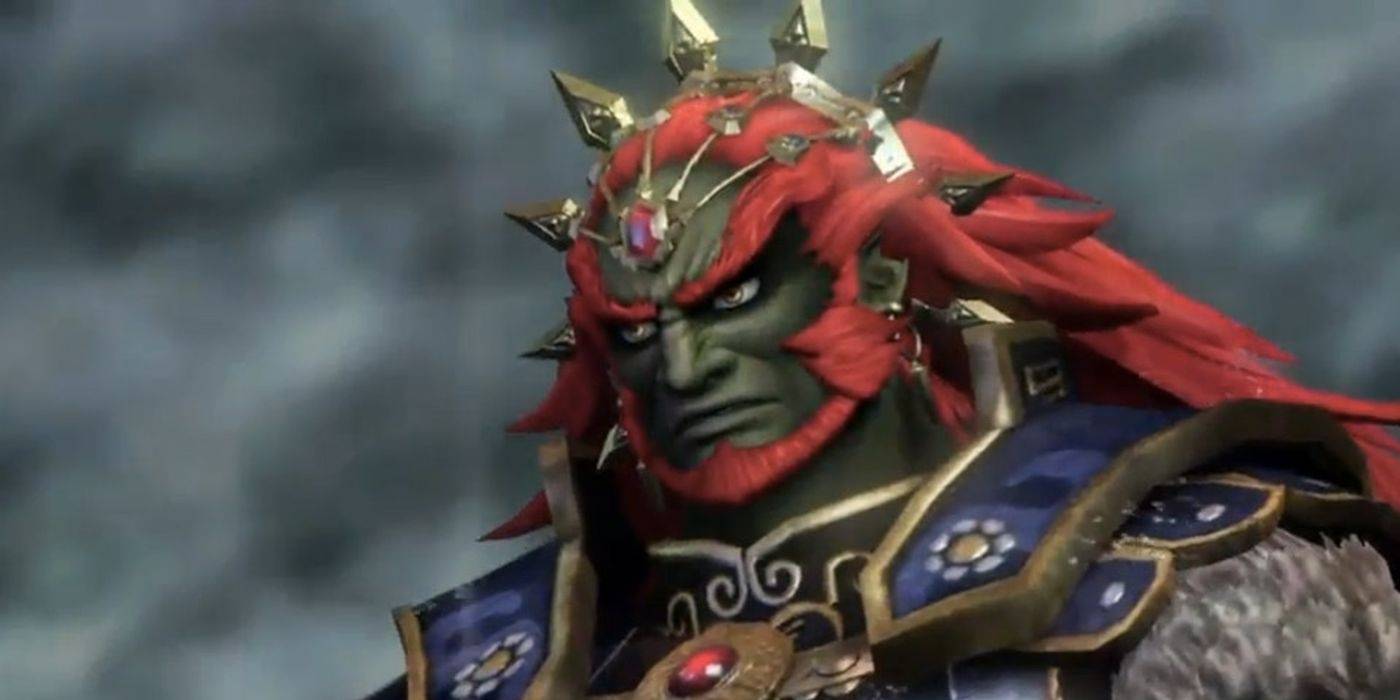 Ganondorf is one of the most powerful people in Hyrule. His cruel desire makes his enemies tremble, and it feels great to beat him in any Zelda game. Ganondorf's early versions get a lot of praise. But his later 3D versions are much more popular and have a backstory with a lot more depth.
Ganon's theme is one of the most famous themes of all time. It's a sad, almost hopeless tune, and none of Ganon's versions have a theme that's less than perfect. Most Zelda games have him as the last boss. His theme is badass, and players can feel the stakes getting higher as they head into the final fight. Ganon will fight until he can't fight anymore, so players must have the courage of Link and do the same.