MUSICAL
19 Best Kids' Movies of 2022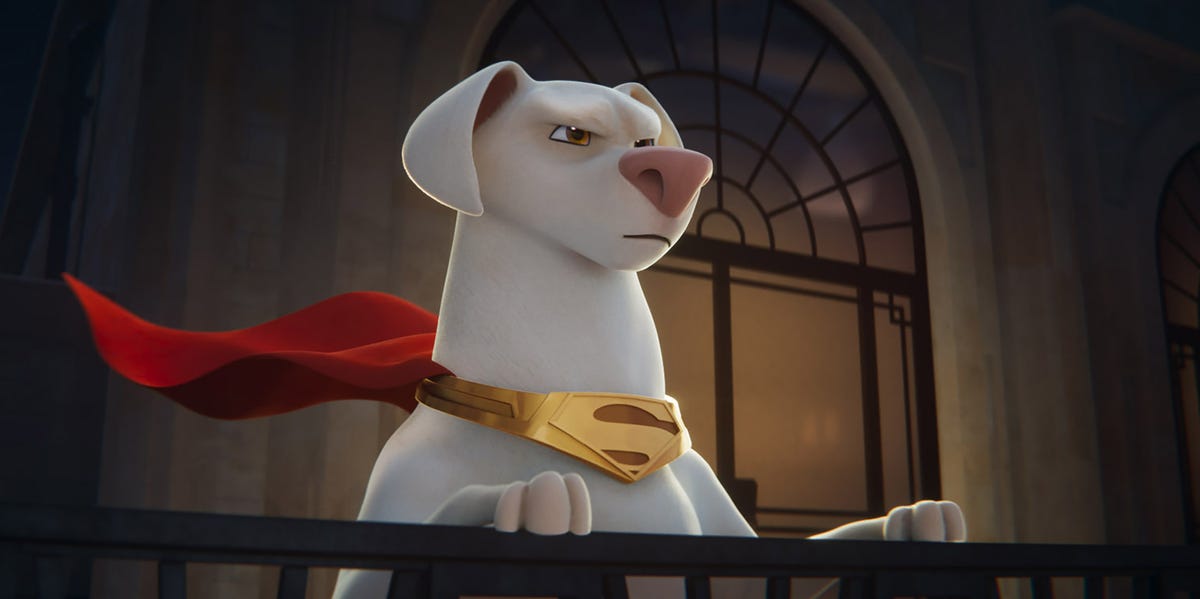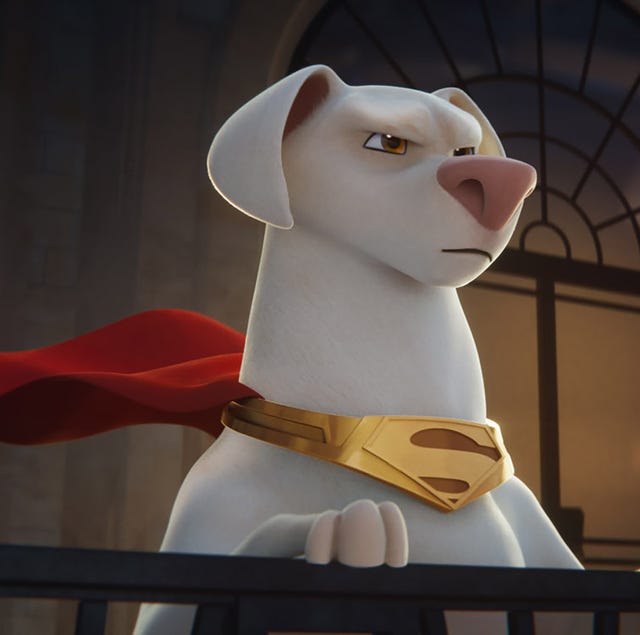 Courtesy of Warner Bros. Pictures
It's never been a better time to be a family that loves new kids' movies. The proliferation of streaming services like Netflix, Peacock, Disney+, Paramount+, Apple TV+ and HBO Max means there are plenty of studios out clamoring for new and interesting films to entertain families — and streaming them at home means they're even easier to watch. Or, if you're a family that values the cinematic experience, 2022 looks like it'll be even better than 2021 when it comes to the number of movies hitting theaters. The best kids' movies of 2022 are set to stun you with their animation, thrill you with their grand adventures, make you dance to their original songs and, of course, laugh at all their silly jokes. And we can't wait!
One note: Because the situation around the pandemic is still in flux, movie studios are still apt to change things at the last minute, putting more movies in theaters when COVID numbers are good, and sending them straight to streaming services when they're bad. It's worth it to check your local listings, because release dates and platforms are likely to change up until the last minute. But one thing's for sure: No matter where or how you watch, movie fans are in for a big treat this year.
Advertisement – Continue Reading Below
Hotel Transylvania: Transformania
Release Date: January 14, 2022
Pushed back from last Halloween, the newest Hotel Transylvania film really flips things around: Dr. Van Helsig invents a machine that turns the monsters into people, and turns Johnny into a monster! They have to figure out a way to switch back before they get stuck that way. It'll stream on Amazon Prime Video.
WATCH TRAILER
The King's Daughter
Release Date: January 21, 2022
This family adventure movie has everything: secret princesses, mermaids and … King Louis XIV? The King wants the mermaid's life force to achieve immortality, but a young woman, who has familial ties to the king, wants to save the creature. This will be in theaters in January.
Turning Red
Release Date: March 11, 2022
The first Disney movie of the year comes courtesy of Pixar. It follows a 13-year-old, Mei Lee, who has a rare affliction: Whenever she gets too excited or emotional, she turns into a giant red panda. (So. Awkward.) And while it's from Disney, it doesn't look like it'll be on Disney+ right away — you have to visit the theater.
WATCH TRAILER
Sonic the Hedgehog 2
Release Date: April 8, 2022
Fans of the 2020 Sonic the Hedgehog already know who might appear in the second film: Tails! The teaser trailer only offers the briefest glimpse, but it's exciting to see what Sonic and Tails might get up to.
WATCH TRAILER
Fantastic Beasts: The Secrets of Dumbledore
Release Date: April 15 , 2022
The third Fantastic Beasts movie sees some changes — Mads Mikkelson replaces Johnny Depp as the villain Gellert Grindelwald — but Newt Scamandar is still the same Newt. In this film, Dumbledore sends him and his friends on a mission that leads them into the path of Grindelwald's army.
The Bad Guys
Release Date: April 22 , 2022
This Dreamworks movie follows some classic storybook bad guys Mr. Wolf, Ms. Tarantula, Mr. Shark, Mr. Snake and Mr. Piranha. Only they're tired of being bad, so they try to live life on the up-and-up for a change. The voice cast includes Sam Rockwell, Awkwafina Anthony Ramos, Marc Maron and Craig Robinson, so there's lots of comedic talent in there.
DC League of Super-Pets
Release Date: May 20, 2022
Uh-oh — the Justice League is in trouble! It's up to Krypto, Superman's dog, to convince other super-charged pets to help. He reaches out to Ace the hound, PB the potbellied pig, Merton the turtle and Chip the squirrel to form their own heroic squad. Dwayne Johnson stars as the voice of Krypto.
WATCH TRAILER
The Bob's Burgers Movie
Release Date: May 27, 2022
The Belchers are headed for the big screen! And while not much is known about the plot of this movie, there's one big draw: It's a musical! During the San Diego Comic-Con, creator Loren Bouchard described it as "a musical, comedy, mystery, adventure and a kind of coming-of-age story," and assured fans it would be in movie theaters.
Lightyear
Release Date: June 17, 2022
No, not that Buzz Lightyear — except kind of. This movie follows the adventures of the real Space Ranger character who inspired the Buzz Lightyear toy in Toy Story. "In the Toy Story universe, it would be like a movie that maybe Andy would have seen, that would have made him want a Buzz Lightyear figure," director Angus MacLane explains to Deadline. It comes out in theaters Father's Day weekend, for all the Toy Story dads out there.
WATCH TRAILER
Minions: Rise of Gru
Release Date: July 1 , 2022
Poor Minions fans: This movie was scheduled to be released in July, 2020 and has been pushed back two years so far. And while things are never a guarantee, it looks like this will finally be heading into theaters in summer 2022, followed by a run on Peacock just a few months later. When it does come out, it'll follow Gru in the '70s, when he's starting on his rise to villainy, and how he crosses paths with the Minions.
WATCH TRAILER
Secret Headquarters
Release Date: August 12 , 2022
Owen Wilson and Michael Peña star in this film, about a superhero who has a hidden lair beneath a kid's house. When it gets attacked, the kid and his friends must go on the defense themselves. It's based on an original script by The Mandalorian's Christopher Yost — it's not from a comic, or a YA novel or TV show, so the plot should be a surprise.
White Bird: A Wonder Story
Release Date: September 16, 2022
White Bird, on the other hand, is based on a blockbuster novel by R.J. Palacio, author of the runaway hit Wonder. White Bird takes place in the same universe as Wonder, following the grandmother of Auggie's classroom bully, Julian, through her experiences as a Jewish girl in occupied France during World War II. Helen Mirren stars as Grandmère.
Puss in Boots: The Last Wish
Release Date: September 23 , 2022
It's been more than a decade since we checked in on Puss in Boots, but he's still up for adventure. In this, the well-shod feline has torn through most of his nine lives, so he goes on a mission to find a wish that can replenish them.
Hocus Pocus 2
Release Date: Fall 2022
Okay, fess up: Who lit the black flame candle? The Sanderson Sisters are returning — as are stars Bette Midler, Sarah Jessica Parker and Kathy Najimy — for a sequel to their 1993 classic. It'll go straight to Disney+.
Spider-Man: Into the Spider-Verse 2
Spellbound
Release Date: November 11, 2022
Feeling some discord in your house? Your kids might relate to Elian, who is caught in the middle of her kingdom's opposing powers of light and dark. In this animated musical, which is in talks to go straight to Apple TV+, Elian must use her magical powers to unite the kingdom again.
Lyle, Lyle Crocodile
Release Date: November 18, 2022
Everyone remembers the charming kids' book by Bernard Waber. Now, Lyle is on his way to theaaters — and it'll be a musical. Constance Wu, Javier Bardem and Winslow Fegley are set to star.
Super Mario Bros.
Release Date: December 21, 2022
This animated Super Mario adaptation comes with a big cast: Chris Pratt is Mario, Charlie Day is Luigi, Anya Taylor-Joy is Princess Peach, and they'll be acting alongside comedians Jack Black, Keegan-Michael Key, Seth Rogen and Fred Armisen, among others. It also comes from directors Aaron Horvath and Michael Jelenic of Teen Titans Go!, so expect plenty of huge laughs.
This content is created and maintained by a third party, and imported onto this page to help users provide their email addresses. You may be able to find more information about this and similar content at piano.io
Advertisement – Continue Reading Below