8 Great Games Set In The '80s
It's clear from the clothes and songs that these games take place in the 1980s.
Even though the 1980s were more than 40 years ago, the glitz and glam of that time has never really left our minds. The big hair, big clothes, and neon lights of the 1980s are all over current media, including video games.
Maybe it's because technology was more limited back then, but it still felt slightly modern. The limitations force developers to think outside the box. Maybe the time period has the right mix of memories and problems with society to make a great setting. Maybe that's when a lot of game developers were growing up. No matter why, the 1980s have been the setting for some great games. Here are some of the best.
Black Ops Cold War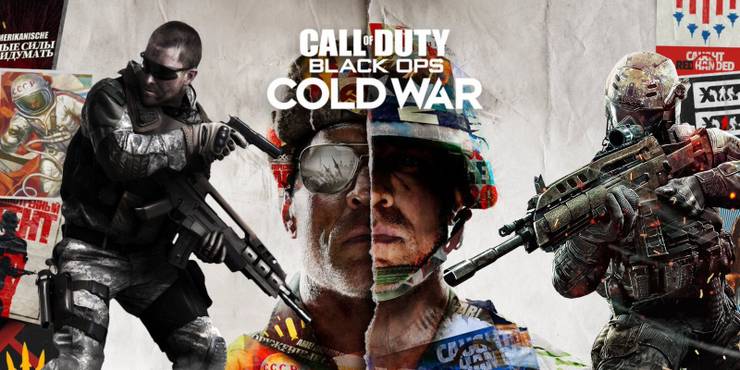 By the 1980s, the Cold War had been going on for a good part of the 20th century. It was in an interesting place. Except for a series of computer mistakes that almost ended the world in 1980, the danger of nuclear annihilation had mostly gone away. However, there was still a lot of paranoia, and the major players were still doing things behind the scenes.
Black Ops Cold War takes place in this moment in time and shows a fictionalized but realistic picture of agents fighting in the shadows in a war full of intrigue and double-dealing. It also gives an interesting look at the cutting-edge weapons and technology of the time.
Five Nights At Freddy's Series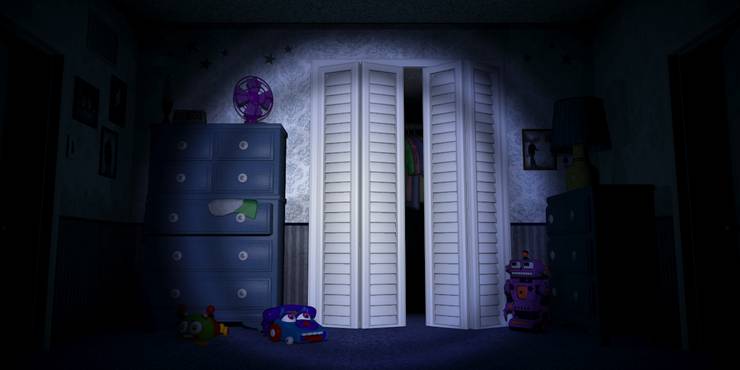 Both Five Nights at Freddy's 2 and 4 take place in the 1980s, even though there is a game in between them. In the first one, you play a security guard, while in the second one, you're a scared child trying to keep the monsters out of your room. Both games use familiar point-and-click door and light control to keep you from getting scared, which ends the game quickly.
Each game gives you a glimpse into the lives of an amusement park worker and a scared child in the 1980s. But you can really feel like you're in the 1980s when you play minigames and watch cutscenes in the way of Atari games from that time.
Hotline Miami Series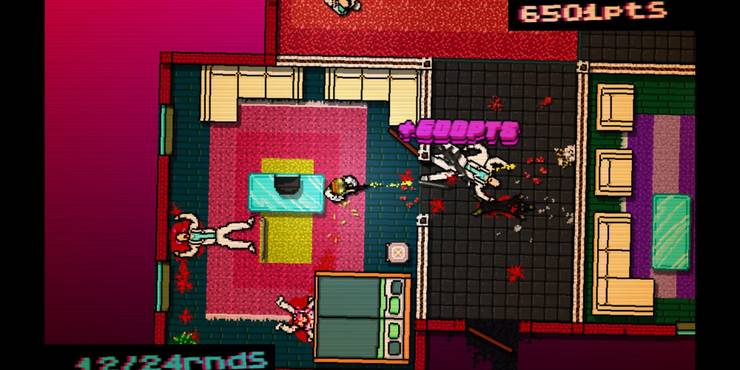 The Hotline Miami games are stealth action-puzzle games with bright lights and lots of blood. You have to kill your way through 1980s Miami. Fights in these games are brutal and mean. It's kill or be killed. If you can't see any health bars, most monsters will kill you in one or two hits, and if you die, you have to start the level over.
Synthwave music, which we've come to connect with the time, plays in the background. Along with the clothes we know and love, we also have old-school technology like an answering machine and ideas like the neighborhood video store. The look of the second game is more like a VHS tape.
Kingdom Eighties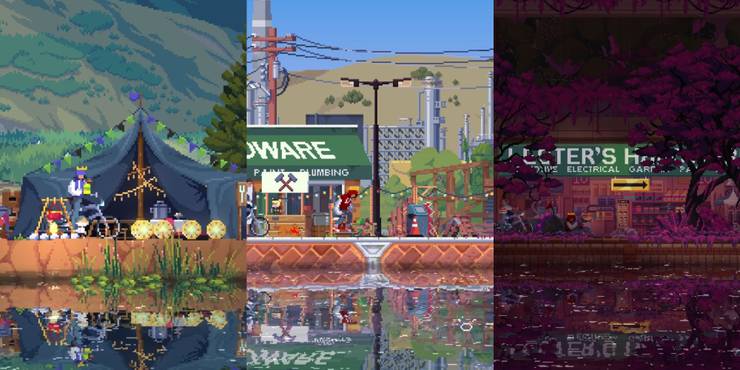 This more current book in the Kingdom series is full of memories of the past. Kingdom Eighties is a fun strategy game, just like the games that came before it. In this entry, instead of horses, castles, and heroes, there are bikes, camp cabins, and a group of brave children.
The plot of the game is similar to old-fashioned adventure stories where kids and teens are in charge and have to save the day when the adults can't. Also, there are many references to 1980s media in the game, including a surprise appearance by a car that can move through time.
Shenmue
Shenmue has a bit of a legendary status as a game that was ahead of its time in terms of both the quality of its graphics and the way it made you feel like you were in the game. Even though what was once cutting-edge action is now old school junk, there aren't many games that put you in the world of 1980s Yokosuka and show you so clearly how (relatively) average Japanese people lived.
In Shenmue, you play as Ryo Hazuki, who is looking for the person who killed his father. The game was an open-world interactive sim before those kinds of games had names. Your main goal is to find out where the bad guy Lan Di is hiding, but you can do this in any way you want. What you do in Yokosuka is completely up to you. You can learn kung-fu, get a job driving a forklift, or play gachapon games.
Yakuza 0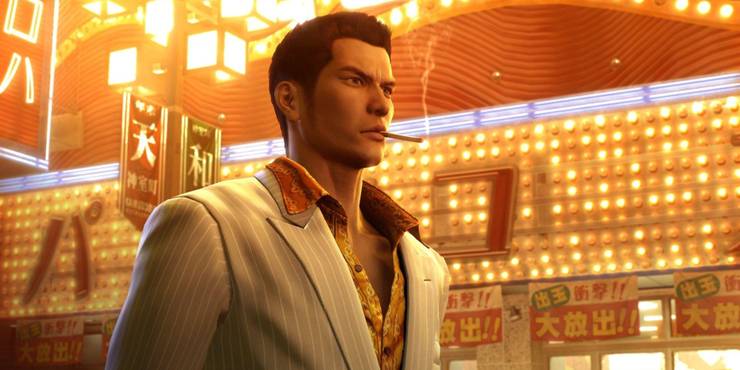 Shenmue had to walk so that the Yakuza and Ryu Ga Gatoku games could work. There's no other way to say it. Even though the second game is a set of brawlers (and one JRPG) and the first game is more realistic, they have a lot in common. The Yakuza series, on the other hand, is by far the more popular of the two. The Yakuza games show the lives of Japanese organized thieves in a very stylized way.
Yakuza 0 takes place in the late 1980s, before the first game. So, you get versions of Kamurocho and Sotenbori that are pretty true to their time periods. The main plot of Geometry Dash Subzero is a standard crime story about betrayal and the desire for power. But there are also a lot of other things to do, like slot-car racing and baseball, catching up on the lives of some oddballs, and running a cabaret club as a full business simulation.
Grand Theft Auto: Vice City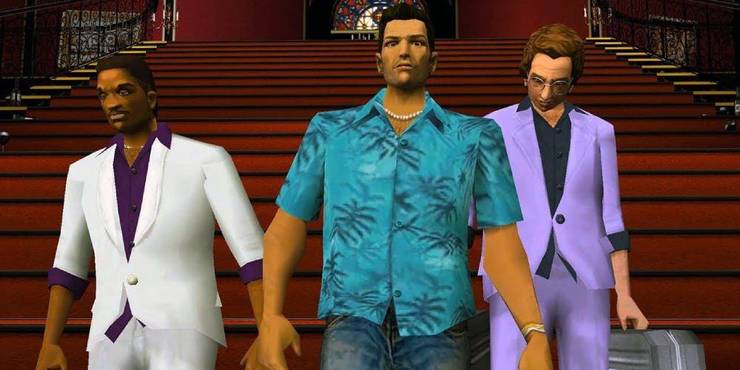 Grand Theft Auto: Vice City is a classic in the long-running Grand Theft Auto series. It came after Grand Theft Auto 3, which was the first game of its kind. All of the violence, chaos, and crime in this game took place in Vice City, which is a made-up version of Miami. The story takes place in the middle of the 1980s, which is clear from the clothes, cars, and, most importantly, the music.
With its huge list of songs from the 1980s, Rockstar was able to give players a real taste of the decade. Whether you're working your way up in Vice City's criminal underworld or just going on a killing spree for fun, you'll hear great songs from big names like Ozzy Osbourne or Flock of Seagulls to lesser-known artists like Whodini and Hashim on the radio.
World of Horror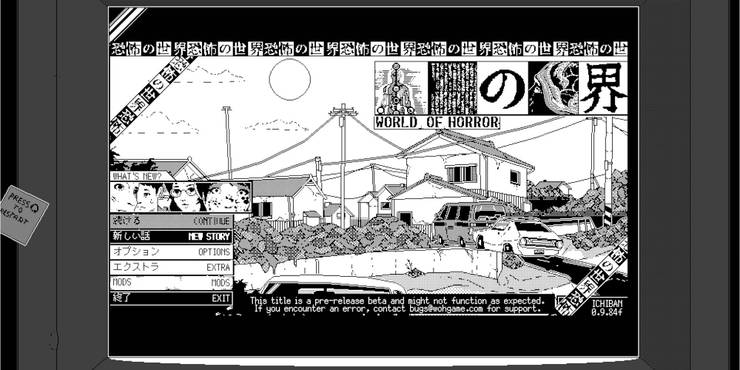 World of Horror is a 1-bit turn-based RPG roguelike. It has parts of H.P. Lovecraft and Junji Ito, as well as an old-school computer look. The game takes place in a Japanese beach town in the 1980s, which is full of horrors and on the verge of the end of the world.
It couldn't look more like Japan in the 1980s if it tried. The introduction says that small-screen CRT TVs and bulky portable phones are current technology, and the students are dressed in classic seifuku and gakuran uniforms that are rarely seen outside of anime. The art style, which was done completely in MS-Paint, makes the game feel like it's from a long time ago and is a little scary.