ROMANCE
Druig & Sersi Had A Romance In Early Eternals Movie Script Draft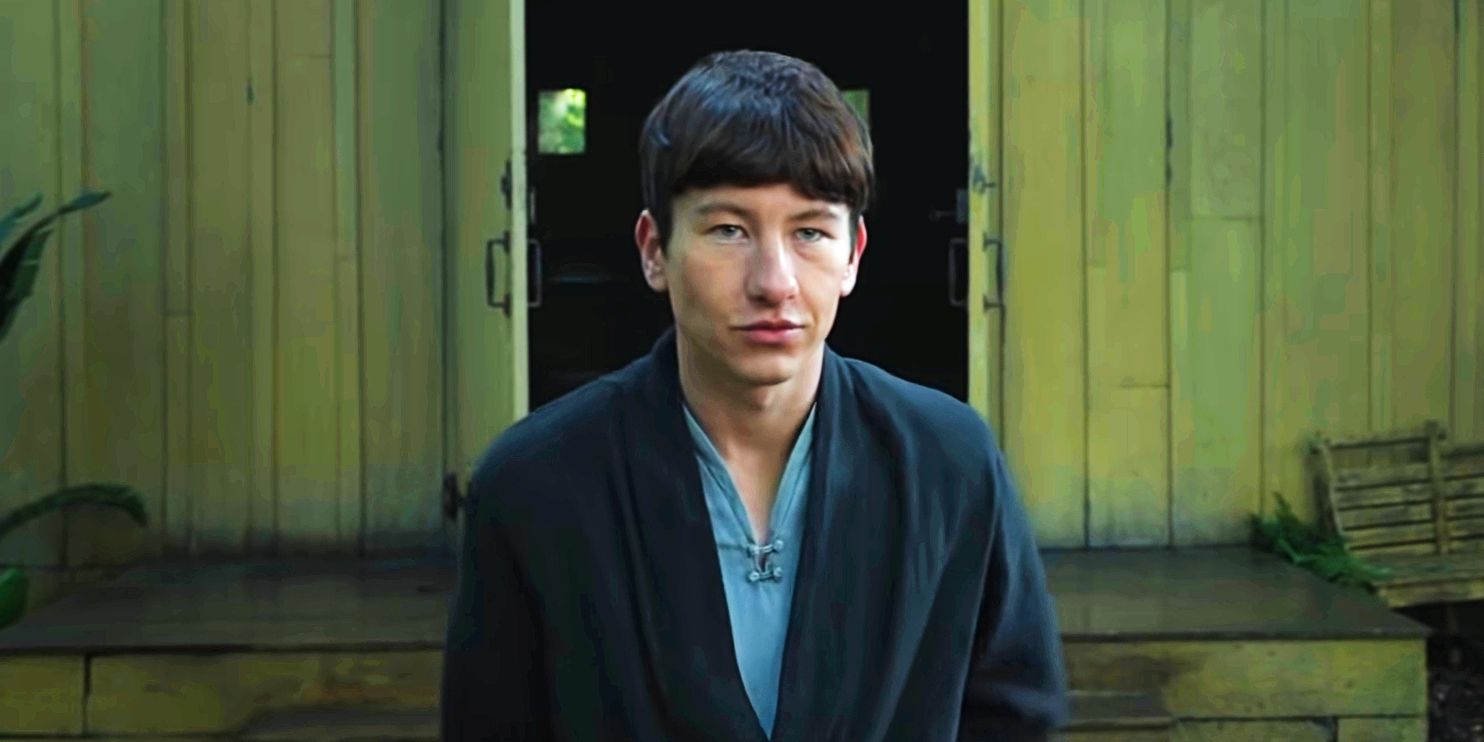 An exclusive interview with Eternals writers Kaz & Ryan Firpo reveals that Sersi and Druig had a "weird little thing" in early drafts of the script.
Kaz and Ryan Firpo, writers on the Marvel film Eternals, reveal that Druig and Sersi shared a romance in early drafts of the script. After suffering pandemic-related delays and screening for attendees of the Rome Film Festival, the 26th entry in the Marvel Cinematic Universe is now playing in theaters worldwide. Eternals is directed by Chloé Zhao, fresh off her successful Oscar campaign for Nomadland, who shares a writing credit alongside the two Firpo cousins and Patrick Burleigh.
While the movie covers a lot of ground in depicting the titular heroes' 7,000 years on planet Earth, a key throughline is the romantic relationship between Gemma Chan's Sersi and Richard Madden's Ikaris, which experienced ups and downs over the centuries. At the time the film begins, they have been long separated, and Sersi has started a new relationship with the human Dane Whitman (Kit Harington). When the return of the Deviants necessitates that the Eternals reunite, Sersi and Ikaris are forced to revisit their shared history, which is complicated by the former's new bond to Dane.
Related: Eternals' 12 Biggest Spoilers
However, in an exclusive interview with SR, the Firpos reveal that love-triangle initially looked very different. Ryan describes early versions of the Eternals script in which Sersi and Barry Keoghan's Druig also had a romantic past, which shifted the love-triangle element from Ikaris' initial arrival in London to when the heroes attempt to recruit a reluctant Druig to their cause. While that created additional tension in that already pivotal scene, he says, the filmmakers are ultimately glad they moved away from that dynamic:
I actually remember even versions, really early versions, where even Druig and Sersi had a weird little thing. So it created a complexity when they went to pick Druig up, and he rejected them, and it created a lot more tension and there was a little love triangle thing, but we moved away from that. I'm really happy with the Makkari-Druig chemistry, it's a really nice addition to the movie.
Firpo's comment references the other major element of Eternals that would have been altered as a result of this story-beat: the flirtatious exchanges between Druig and Makkari, played by Lauren Ridloff. While Makkari seems more sociable than Keoghan's often-withdrawn character, both are somewhat reclusive compared to their fellow immortals, and they share an easy chemistry in their on-screen conversations. Marvel fans have been quick to champion their relationship since the film's release, even in the face of the ostensibly deeper bonds between Sersi and Ikaris or Thena (Angelina Jolie) and Gilgamesh (Don Lee), and the Firpos credit this story development to on-set input from both of the actors and Zhao.
While it's only natural that multiple romantic attachments form between the immortal aliens during their lengthy stay on Earth, this particular one might've been met with some resistance from fans. Not only is it difficult to imagine the pairing of Keoghan and Chan eliciting the same sparks as Keoghan and Ridloff, Druig's cynicism represents almost the opposite of Sersi's outlook on human nature, even more so than does Ikaris' apathy. Even if the version of Eternals that made it to screens is eliciting mixed responses from viewers, most fans are likely to agree that excising this romance was the right move.
Next: Is Eternals Really The Worst MCU Movie?
Spider-Man: No Way Home (2021)Release date: Dec 17, 2021
Doctor Strange in the Multiverse of Madness (2022)Release date: May 06, 2022
Thor: Love and Thunder (2022)Release date: Jul 08, 2022
Black Panther: Wakanda Forever/Black Panther 2 (2022)Release date: Nov 11, 2022
The Marvels/Captain Marvel 2 (2023)Release date: Feb 17, 2023
Guardians of the Galaxy Vol. 3 (2023)Release date: May 05, 2023
Ant-Man and the Wasp: Quantumania (2023)Release date: Jul 28, 2023
Original High School Musical Stars Reunite for Lifetime Christmas Movie
About The Author