MUSICAL
How The Velvet Underground film reclaims the past
How The Velvet Underground film reclaims the past
(Image credit: Courtesy of Apple)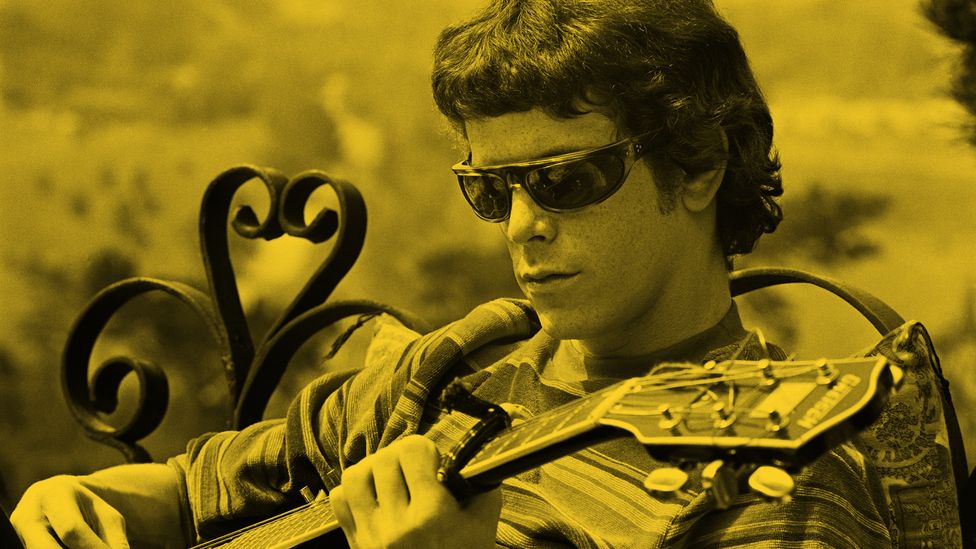 Todd Haynes' new film offers a fresh take on the seminal 60s band. It's one of several films this year that are breaking boundaries and challenging conventions.
T
There's a brief moment in Todd Haynes' new documentary The Velvet Underground where a handheld 16mm camera swings woozily around a downtown New York hangout of the mid-1960s. The band themselves, black-clad and ineffably cool, bang away at a rendition of their song Heroin while a swirling wall of psychedelic lights are projected over them, rendering them half-invisible.
More like this:
–       The album that shook the world
–       'The greatest band you've never heard of'
–       Five stars for the timely Summer of Soul
A seminal rock 'n' roll band in a decade full of them, The Velvets – Lou Reed, John Cale, Sterling Morrison, and Moe Tucker – combined sonic dissonance, slinky sexuality, and an utter disinterest in appealing to the mainstream in a manner that would mark them as one of the most influential musical acts of all time.
Haynes' film doesn't try to explain The Velvet Underground to us, but does its utmost to put us in the room with them, mirroring their jaggedly cool style with fragments of archival footage and the constant rumble of their musical catalogue. As he tells BBC Culture, "My job as a filmmaker is to try to bring the medium of film, in some context, to open up the visual language of a movie to a band and their music. It's really about 'how do you make a feeling of watching the movie something on a par with what they did?'"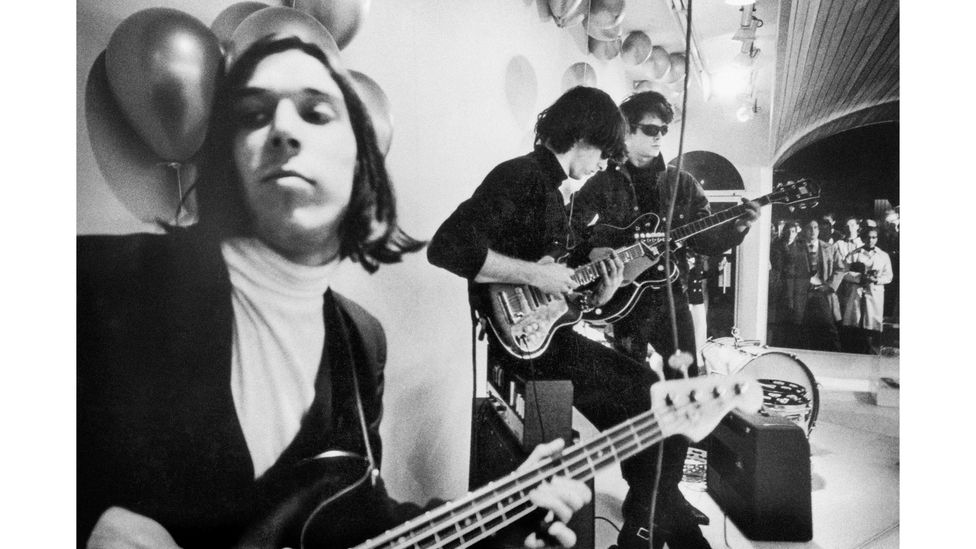 Todd Haynes' documentary about The Velvet Underground mirrors the avant-garde and jaggedly cool style of the seminal 1960s band (Credit: Courtesy of Apple)
In the long and colourful history of the music documentary – and its many subgenres – there are some exemplary standouts. There's the concert film, like DA Pennebaker's Monterey Pop (1968), Martin Scorsese's The Last Waltz (1978) or Jonathan Demme's Stop Making Sense (1984). There are the anthologised histories of entire genres, like Ken Burns' opus-length Jazz series or his more recent Country Music. There are riotous fly-on-the-wall contemporary tour documentaries, giving us access to pop personalities in riveting detail, from Let's Get Lost (1988) to Gimme Shelter (1970) to In Bed with Madonna (1991). Recent films, like Amazing Grace (2018) and Beyonce's Homecoming (2019), have swiftly climbed to the top of the tree. A few have become touchstones for what can be done when great musical artists are captured by correspondingly great filmmakers, and it doesn't feel premature to say that The Velvet Underground is one of those.
Happily, 2021 has felt like something of a banner year for the engaging, complex, and visually inventive music documentary, and Haynes' film joins the ranks of Edgar Wright's The Sparks Brothers and Questlove's Summer of Soul as some of the best. These films have each transcended any staid conventions of what a music doc should be. Wright's The Sparks Brothers utilises self-awareness with its talking heads sections – lighting its subjects in a consciously stagey way, seating them farther apart than usual, adding tangential animation scenes and amusing asides to capture the playful misfit spirit of Russell and Ron Mael.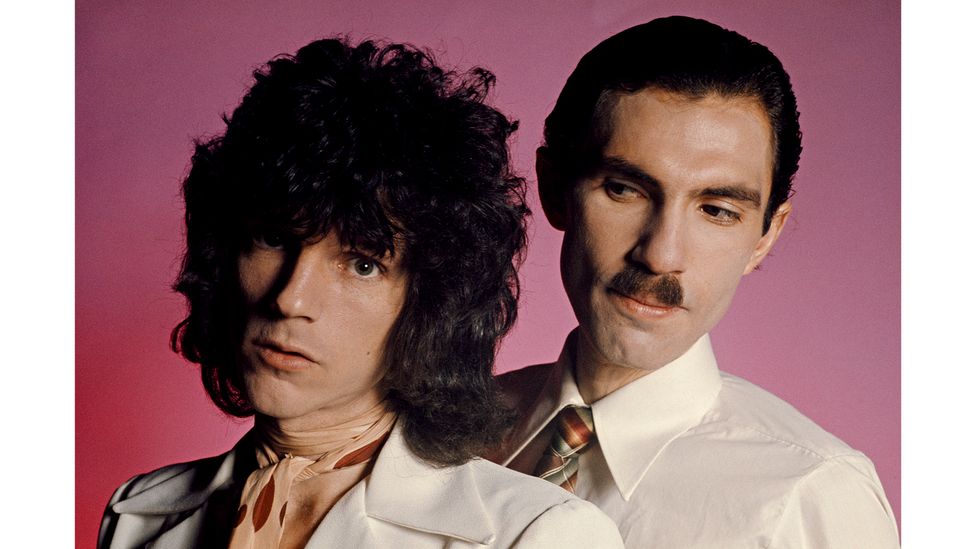 Edgar Wright's The Sparks Brothers plays inventively with music documentary conventions such as talking heads (Credit: Getty Images)
Similarly playing with the form's conventions, The Velvet Underground throws the viewer headlong into a series of split screens, half with contemporary commentaries and half with an ongoing explosion of imagery from a fertile period of mid-60s New York City. "I wanted to feel that the oral histories were almost there in the back of your mind, but not in the front of your mind," Haynes says. "So you were travelling through the movie with your eyes and ears and, hopefully, it would let you hear the music freshly – which is always the goal with a band of great influence." Charlie Phillips, head of video at The Guardian, offers a similar observation about the efficacy of dropping a viewer into an experience. "Summer of Soul shares something with The Velvet Underground documentary in not trying to explain everything, which I think is important. You can show brilliant performances at length: they speak for themselves – let us get immersed in them!"
Reclaiming the past
Though each of these films play with visual tropes and inevitable conventions – talking heads, archival footage – in a different way, they also have something in common: a focused look back that is not uncomplicatedly nostalgic or hagiographic, but that also seeks to reclaim that past with fresh eyes, often from an outsider perspective. If things are always clearer in retrospect, these films welcome discussion of periods of commercial failure (The Sparks Brothers), difficult personalities (The Velvet Underground's lead singer Lou Reed), and complex social realities while also thoroughly embedding the audience within the world of the subjects.
In Questlove's remarkable restored concert film Summer of Soul, previously unseen footage from the 1969 Harlem Cultural Festival practically vibrates with the charisma and style of the performers. Framing long segments of the live music with commentary, the film is a celebration of a festival full of black joy and self-expression at a period of fractious and painful change in the US. It also cleverly requires its viewer to ask how such amazing performances, from artists like Sly and the Family Stone and Stevie Wonder, could go more-or-less unseen for so long. (The footage was never purchased by any major TV networks and was essentially left in a basement for decades.)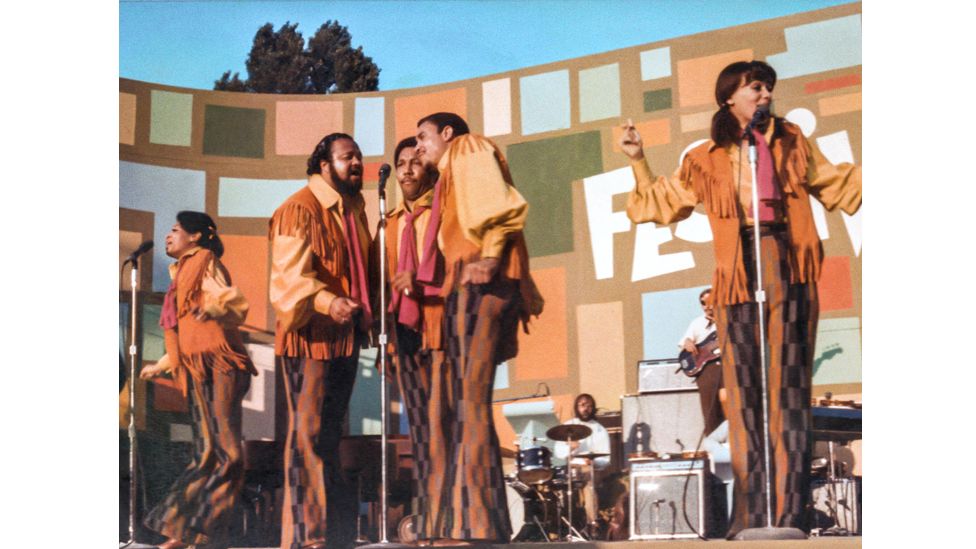 Summer of Soul is a remarkable restoration of previously unseen footage from the 1969 Harlem Cultural Festival (Credit: Courtesy of Mass Distraction Media)
When it comes to depicting musical legends, Todd Haynes has often eschewed the workaday methods of other filmmakers. With his audacious film I'm Not There (2007), he created an imagined journey through the many lives and personas Bob Dylan has adopted over the years, personified by a cast of actors from a small boy to Cate Blanchett. Early in his career, he showed a unique approach to musical stardom, using Barbie dolls to reenact scenes of Karen Carpenter's life in Superstar: the Karen Carpenter Story (1988). And with this latest documentary, which has a different set of rules, Haynes' approach offers a fresh perspective. The film features a rotating cast of musical luminaries and band associates, but he also includes people like Jonas Mekas, the late king of the independent New York film scene and founder of the Anthology Film Archives, to contextualise how a band as singular as The Velvet Underground came to exist.
The band are presented as inextricable from the queer and avant-garde scenes of the city in the 1960s. "There are some docs I've seen about certain bands or artists, and you're like, 'wait a minute, pull back a second, I just want to know what's going on around this band'," Haynes says. "I don't need to know immediately about all their personal stories and sex stories. I want to know who's making the music, but also what's happening in the music around them. In this case, [The Velvet Underground] is such a total portrait because they literally are almost indistinguishable from the process. The process in which they came together mirrors the process in which artists were moving around each other, and taking ideas from each other at that time, if not literally trying to explore different mediums of art themselves."
Avoiding conventions
With the host of television and film on offer these days – from multiple streaming services to new cinema releases – there are tens of dozens of music documentaries released into the ether every year. In what remains of 2021, several as-yet-unreleased films have made the film festival rounds, such as Becoming Led Zeppelin and Hallelujah: Leonard Cohen, a Journey, a Song. The music documentary accounts for a large portion of the wider documentary industry: films like Framing Britney Spears, for example, prove to be popular crossover titles to an audience that may not be as inclined to watch documentaries on other subjects. But this glut doesn't always result in consistently high quality. Lazy conventionality, unreliable narrators, record label interference or band members demanding final approval have always proven dangerous obstacles for documentarians.
As Phillips has it, "I get frustrated when a documentary about a radical musician or band isn't itself artistically radical. The Velvet Underground looks like a Velvet Underground record sounds. It's discordant and sometimes overwhelming, it's brash; it's trying not to be like other music docs. Films made by fans can be problematic, but Todd Haynes made a piece of art and not a fan letter."
Haynes, whose films often rethink and recast the past in fascinating ways (Carol and Far from Heaven among them) is wary of the pitfalls of nostalgia in filmmaking. "I find the word somewhat demeaning. Because I think there are ways of looking at the past and at our cultural, social, and artistic history, and that isn't really reducible to a kind of fetish for it. It feels like minimising the past in a way, and over-simplifying it to suit superficial elements, and thinking they're cool, like the way people dress and stuff like that. In a lot of ways we've learned a lot, and we're continuing to learn a lot, about remedying abuses from the past: racism and sexism and homophobic histories. But one also has to remember that the most extraordinary knowledge and writing come from oppression – people who are being oppressed at various stages and fighting through it, and standing up to it. That's where they learn the most about the time that they live in."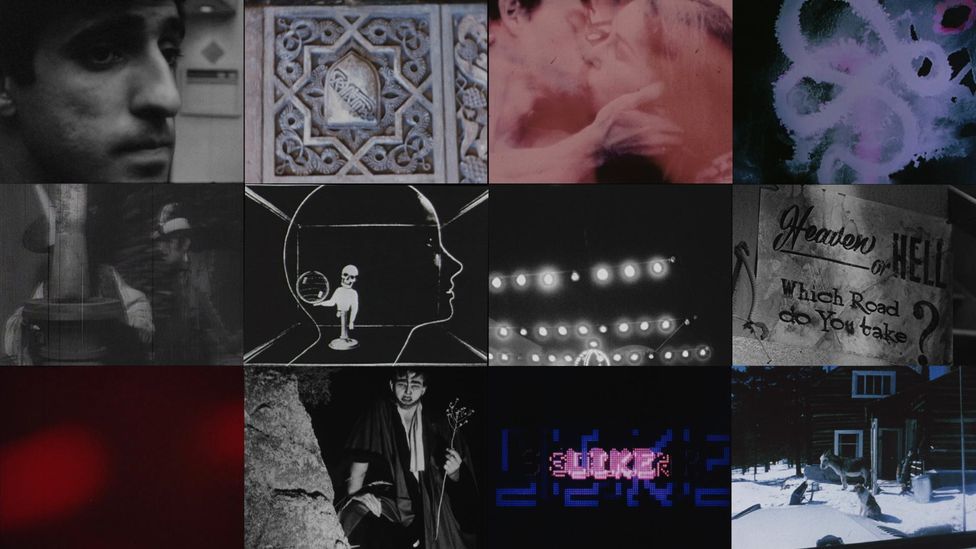 The Velvet Underground features a series of split screens with contemporary commentaries and imagery of 1960s New York (Credit: Courtesy of Apple)
His point could also apply to Summer of Soul, with the event it depicts having been dubbed the "Black Woodstock" among those who were there or knew of it, and which beyond its remarkable musical variety and talent, also has a deeply political bent – with Reverend Jesse Jackson and Mahalia Jackson offering words and music for the recently assassinated Martin Luther King, Jr; Gladys Knight and the Pips ending a song with a left-fist salute; and the Black Panthers themselves providing security for the event rather than letting the NYPD be involved. Rather than simply immersing us in the music, Summer of Soul is sure to let us in on the social and political import of its place in culture – and of the fact that, as activist Charlayne Hunter-Gault notes in the film, "Black history is always erased". In so doing, it sets out its intention to reclaim portions of cultural history that have been unfairly ignored.
Disparate though their styles and scenes may be – from the idiosyncratic electro-pop of Sparks to the soul of Mahalia Jackson to the freewheeling hedonism of The Velvets – each of these films shows us something about how familiar conventions can be altered and deconstructed, reviving a vanished time and place with the benefit of hindsight. Perhaps the highest compliment you can pay each film is that even if you've never heard a note of their subjects' music, it's difficult not to be moved by their appreciation for the wild talent, the outsiderdom, and the cultivated weirdness that makes any great musician stick out from the crowd.
The Velvet Underground is available now on AppleTV+
If you would like to comment on this story or anything else you have seen on BBC Culture, head over to our Facebook page or message us on Twitter.
And if you liked this story, sign up for the weekly bbc.com features newsletter, called The Essential List. A handpicked selection of stories from BBC Future, Culture, Worklife and Travel, delivered to your inbox every Friday.